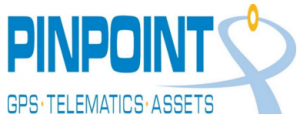 The Challenge
Brisbane City Council required an asset tracking system that could provide detailed analysis and reporting on their full fleet of mobile assets from road sweeping vehicles, tree management and road management to mention a few. Council required a full turnkey solution to be supplied, installed and maintained for their asset fleet along with ongoing local hardware support.
Our Solution
Australian Mobile Radio worked closely with the head contractor Pinpoint Communications to roll out the Advanced Vehicle Management and Mobile Work Platform systems successfully into each Council vehicle. AMR installed over 250 units for Brisbane City Council and continue to provide them with local support to for any repairs or new installs.
The Technology
Brisbane City Council were supplied with the Advanced Vehicle Management (AVM) and Mobile Work Platform (MWP) Systems provided by Pinpoint Communications and installed and serviced by Australian Mobile Radio. The advanced technology allows for asset tracking, allocation of crew and plant resources to capture time sheets per job/vehicle, dispatch work orders, navigate to specific assets and capture field data and produce detailed reports essential for council's management team.
A word from our client
"When tasked with the project of rolling out the Advanced Vehicle Management and Mobile Work Platform Systems for Brisbane City Council we had no hesitation in engaging Australian Mobile Radio to carry out the installation work for the project. AMR's workmanship is that of quality along and with their professional service made working with them an enjoyable experience"
Pinpoint Communications, Sydney