envelopeSales@AusRadioComms.com.au phone07 32770237
10m cables for 4G Connect Pro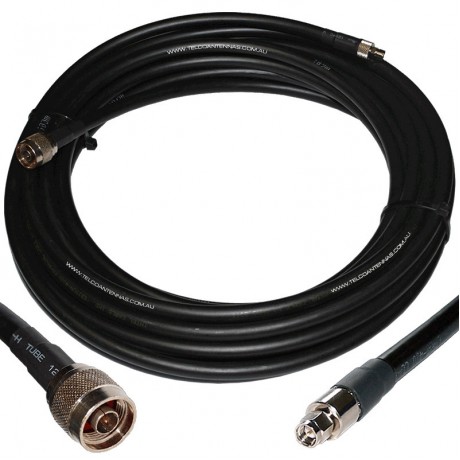 Product Code:
10m cables for 4G Connect Pro
Call for Price: 07 3277 0237
4G Connect Pro is supplied as standard with two 7M LMR200 cable assemblies. This kit includes two 10m (33ft) minimal loss LMR400 cables that allow you to place your antennas higher.
SPECIFICATIONS
Two cables of 10m (33ft) for the 4G Connect Pro

Minimal loss characteristics ensure the maximum performance of your antenna installation

Tough outer jacket resists ultraviolet light and oxidation

Connector Type: N Type (male) to SMA male with pigtail thin cable assembly for connection to modem

10.29 mm diameter

Impedance 50 Ohms
There are no reviews for this product.