envelopeSales@AusRadioComms.com.au phone07 32770237
Cobham SAILOR® 4300 Terminal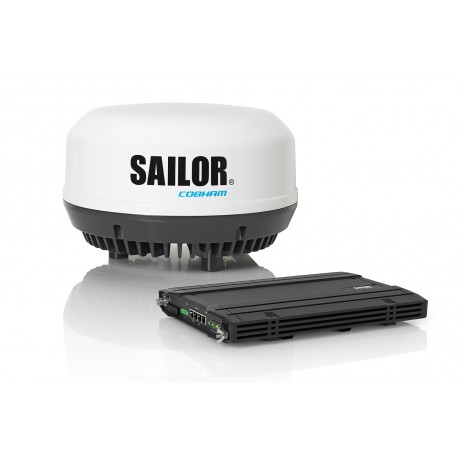 Product Code:
Cobham SAILOR
Call for Price: 07 3277 0237
The SAILOR® 4300 terminal is a compact and easy to install terminal to enable maritime user to operate with greater safety and efficiency through secure voice calling and reliable satellite connectivity regardless of weather conditions or worldwide location.
The terminal ensures that your link to the Iridium® network is always available so you can operate safer, smarter and more efficiently through the power of always available communication and digitally connected applications.
Designed to withstand the harshest maritime environments

Support up to 3 independent high-quality voice lines

Data connectivity up to 176/352 kbps suitable for both data heavy applications and everyday usage, such as email, electronic reporting and crew communication

The terminal is extremely light and compact, making it easy to install

Compact and lightweight antenna suitable for small to mid-size boats
There are no reviews for this product.