envelopeSales@AusRadioComms.com.au phone07 32770237
Thuraya Seagull 5000i Satellite Phone & Data Terminal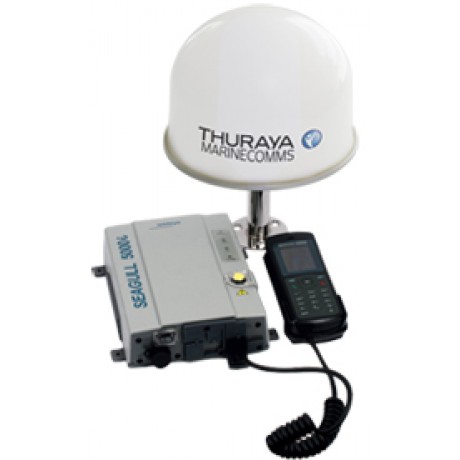 Call for Price: 07 3277 0237
Robust and versatile, the Thuraya Seagull 5000i is the cost effective go-to maritime satellite terminal.
The Seagull 5000i is a voice and data maritime satellite terminal designed to keep vessels connected at sea. With the optional FaxConnect interface box, maritime operators can also send G3 faxes. The Seagull 5000i terminal is a robust and versatile solution for small- and medium-sized fishing vessels, yachts, patrol boats and other sea going vessels that require a combination of voice telephony, data and fax functions.
Supports voice, SMS (CS) and data (GmPRS) functions

Supports G3 Facsmile via optional FaxConnect

Simple menu via Web console or handset

Alert button to send message to preset contact via sms

Memory to save GPS position log

Over the air update of system configuration

Passive and active antenna options. Active antenna is recommended for use on the Australian East Coast.
There are no reviews for this product.