envelopeSales@AusRadioComms.com.au phone07 32770237
Cel-Fi GO Vodaphone – Trucker/4WD EDGE - Black Pack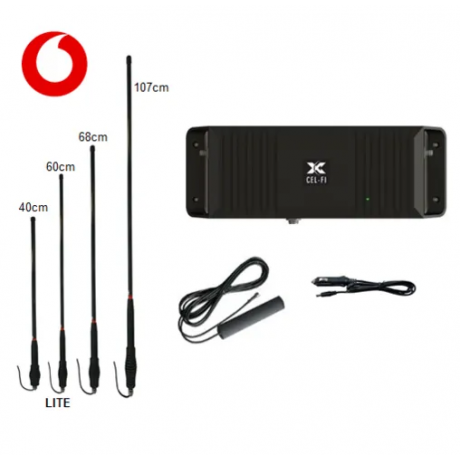 Product Code:
RPR-CF-00298
Call for Price: 07 3277 0237
Cel-Fi GO Repeater has been tested, authorised and approved by Vodaphone for use on the Vodaphone Mobile Network
The Cel-Fi GO for Vodaphone Smart Repeater is the ideal product to boost and distribute a 3G/4G mobile signal within your 4WD or Truck. Supporting voice and mobile internet for multiple mobile devices, dropped calls and slow internet are a thing of the past.
We recommend this pack to gain the maximum coverage when you have an existing bull bar and do much of your travelling around coastal and mountainous areas.
FEATURES
Supports 3G (900) 4G (700/1800) – however only one band at a time

Designed for 4WD & Truck applications

Includes external and internal antennas

Locked to the Vodaphone Mobile Network

Carrier approved

Band Selection Button
There are no reviews for this product.